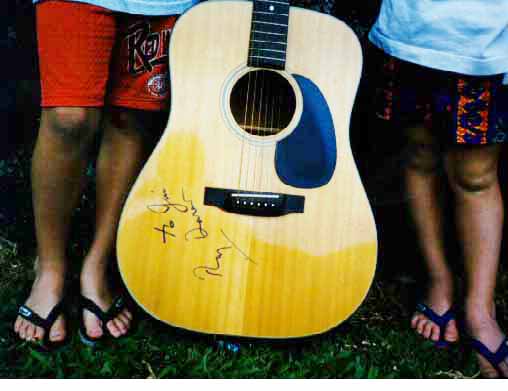 Jim Smart's autographed guitar, along with the family feet.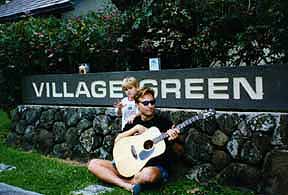 Jim Smart with son Jay, age 4, in Honolulu. Guitar signed by Ray Davies. Isn't it a pretty scene?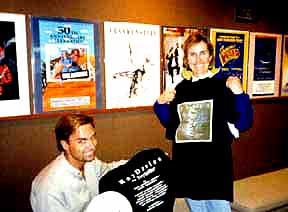 Jim Smart with mom "Jackie" at the Storyteller show San Luis Obispo, CA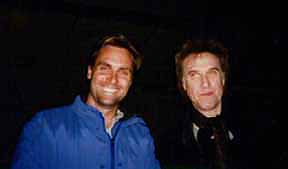 Jim Smart and Ray, who may or may not be wearing the scarf Annette gave him...
---
Main Fan Page
/Next Fan
/Previous Fan
KindaKinks.net
E-mail Dave Emlen